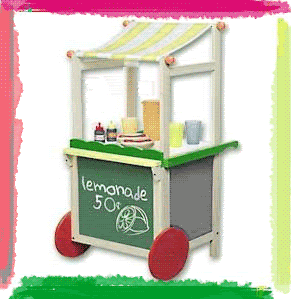 an ode to lemonade – a tag
i really dont know what the award means but since i so love drinking lemonade as well so i would like to say thanks to joycee for the award. and a big thanks for apreciating my works in photography.
and since winter is already closing in, i think i really need more of this vitamin c thing because i dont think i can cope up with the extreme chillings coming this season. c",) and its good to have my normal health back in shape. as they say still alive and kicking… hehe.
in response with the tag post, im passing on the awards and not the flu to my online buddies.
1. potsquared – because your my paremoy and i miss you pare.. (in a more modulated voice) 
2. sonnetshaven – i dont know where she is right now but i just miss our simple conversation here in wp.
3. ifoundme – wherever you are i will found you. nyahaha. ang corny.
4. mayyang – theres always a way for us to get better and be a better person. (san galing un? parang serious mode ah. hehehehe)
5. muymuy – dahil pretty sya hindi nya lang maalala san nya narinig ung cugar coated pills. ehehehe
6. yhen – because of her beautiful and touching entries that helps a lot of people.
7. anakngpiso – because glesy is the greatest. hehe.
8. kat carneo – becuase i miss her daily post and kakulitan. i wonder how she's doin. hehehe
9. napaboaniya – for her raw and beautiful images (dont worry no need to do the tag, im just giving you the award, tc)
10. lush – because your lusciously real. hihihi.
11. r-nie – dahil adik ka sa multiply. hahaha.
12. mj alag – because your my writer. hehehe.
13. ceebeelicious – dahil lapit na christmas. hohoho
14. sommer – dahil nainggit ako nasa pinas ka na. huhuhu.
 15. vhincent/jhen – dahil ang tagal nyo nawala. wala tuloy akong balita sa showbiz. hehe
o yan kumpleto ung ha he hi ho hu ko. hehehe. its your turn guys to make this tag keep rolling and rolling.
20 comments on "an ode to lemonade – a tag"
at tama bang ipangalandakan na adik ako sa multiply..?nyahahaha 🙂
pero salamat gmacc paano na lang ang site ko kung walang comments galing sau..tsk!
lolz..nyahahahhaa..siguraduhin mo lang na walang virus to ..amfff..:)

hehehe…PD! naman eh..wag mung sabihin na may blog ako..
at mapapasubo ako sa pag sulat..nyahaha…
nagcocomment nga lang ako eh..
don't worry ma uupdate ko din un..
Salamat po!

uy! hala! ni-tag din kita nito.. hindi ba ako nakapag comment sa'yo?? (doh)

naunahan mo ako ah! hahahaha! talaga ha? you will find me talaga ha? hahaha!

Hahaha pati pala ikaw pre nahawahan ng award na to. 😆

serious mode talaga kuya…heheheh

hmmm..thank you kuya kasi isinali mo ako dito sa "tag"..

..am best and soon to be a better 🙂

hinde ba dapat naka-link yung name nila sa mga blogs nila? hehe

ay hinde pla kasama dito hahaha just dropping by

::::::::::::::::::::::::::

hehe. sorry vhincent dala ng katam yan. hehehe. anyways dahil jan!! i got you tagged! hehehe. welcome back!!!

salamat sa pagsagot gmac! have a great day! 🙂

huwaw bago yan.. greatest.. thanks for the award… cheers.. namiss ko ang pic sa post… cheers ulet;p-glesy the great

kuya! visit ka sa homey ko…

may message ako sau…hehehe

ei…ni-tag din kita:P gantihan lang yan eh…hehehe
dalaw ka sa site ko ha!…
Shokran!

tnx kuya gmac sa tag.. akalain mong nakakatouch pala yung blog ko.. hehe! 😉

nakakadalawa na ako sayo ha…

give kita ulit hehehe kasi para sakin cute ka naman eh (duwal mode)hihihihi joke lang…

oh wow i love lemonade! LOL glad you are back in shape! grabe ang tagal kong nawala dito weeeeeee

shukran yah habibi!:)….hug muna pambayad ko!:)

ayt… daan lang poh ako here sa blog nyo… nice pics… ahmmm and awards as well hahahah…

anu puh pala yung shohada?

lemonade para sa nauuhaw!! yummy…